With bad conditions, most roads can be dangerous to drive down, but add the element of being haunted, and you're in a whole new world of terror. You might be surprised how many haunted roads exist in the world. From strange noises to ghostly sightings, people driving down these creepy roads have reported plenty of paranormal activity. Some of these roads are so strange that they've garnered the attention of journalists and other investigative organizations. So, be wary, and know what roads you're driving down; they very well could be one of the 25 Most Haunted Roads We Dare You To Drive On.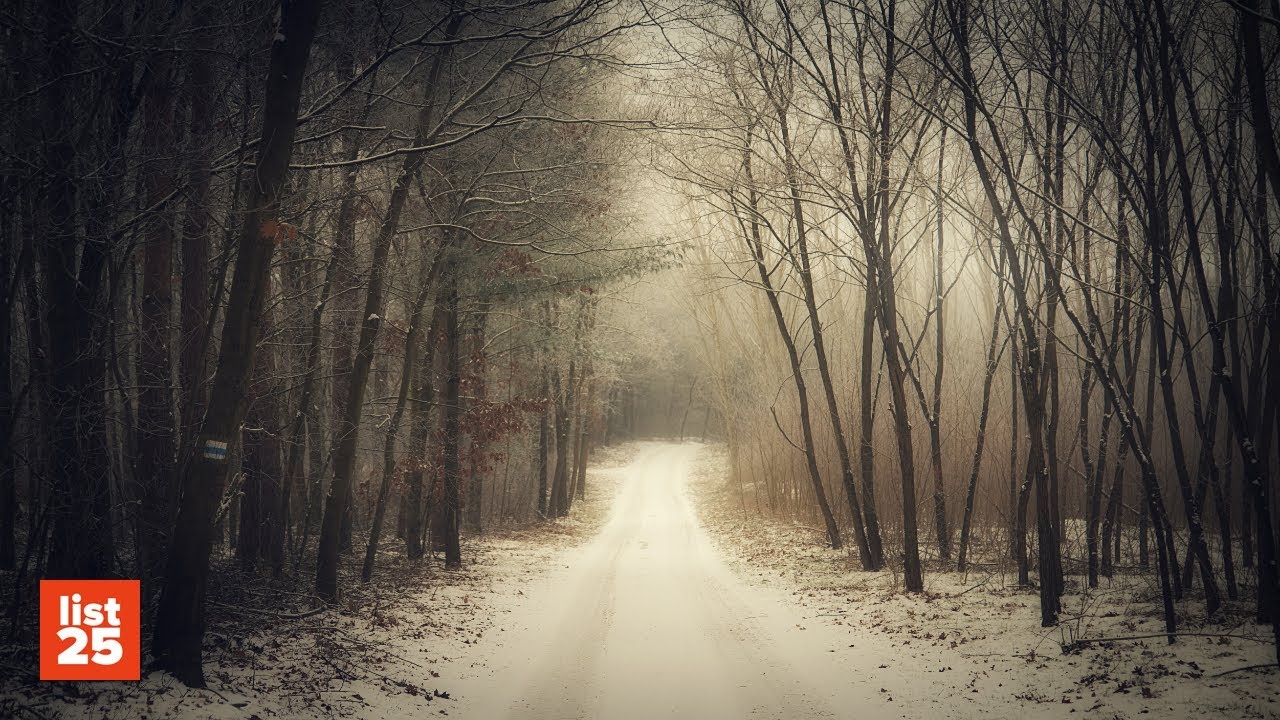 Last Updated on
This road located in Passaic County, New Jersey, is said to be full of Satanic activities, witch and druid ceremonies, and KKK meetings. Once you make a sharp turn around on "Dead Man's Curve," you'll cross Ghost Boy Bridge where it's said if you drop a coin off in the water, a ghost boy will throw it back.
This road in Maine is so haunted, a song was written about it called "A Tombstone Every Mile." Truckers have died slipping on the icy roads, and many travelers have claimed to see a ghostly woman screaming that her husband is trapped in their car.
The story goes that in New Orleans, a young girl named Mona fell in love with a sailor but was murdered by her father for having the affair. Since then, her ghost haunts young lovers as they walk hand-in-hand down Mona Lisa Drive.
Yes, that is the actual name of the road. And yes, you're crazy to go driving down it. Located in New Jersey, it's not entirely known how it earned its foreboding name. Some say it was originally called "The Shades" but after a number of murders happened there, possibly by murderous bandits, local residents added the warning "of Death." Others claim it was a naturally dangerous road and at one time had an outbreak of malaria carrying bugs.  Whatever the case may be, we're certainly keeping a wide berth.
21
Villamain and Shane Roads
In San Antonio, the intersection of these two roads has a train track running down it and as you must suspect, the intersection is haunted. The story goes that a school bus full of children collided with a train while crossing. Since then, the ghosts of the children push cars over the train tracks to avoid hitting the trains.